"Our shared partnership with the people of Bondeau, Haiti
is to journey together embracing the transformative power
of God's love."
Bondeau is not a city… not even a village… it's a small community in rural Southwest Haiti just west of Miragoane in the Nippes region.  It is isn't even listed on a map (not even Google map).  Family dwellings are scattered along the shore and up the mountain with Bon Samaritan School and Church as the community hub.  Approximately 3500 people call Bondeau home.  As is much of Haiti, no basic infrastructure exists to provide water (potable or otherwise), electricity or sanitation.  Medical facilities are very limited and are located a distance away.  The closest viable hospital is in Leogane, at least a 1-1/2 hour drive away.
While the needs are great, we believe that by focusing specifically on this one small community with strong partnership, the efforts of SFHP are maximized making a real difference in the lives of the people of Bondeau.
God's Call | Partnership | Education|
Transformational Growth | Health, Holiness and Dignity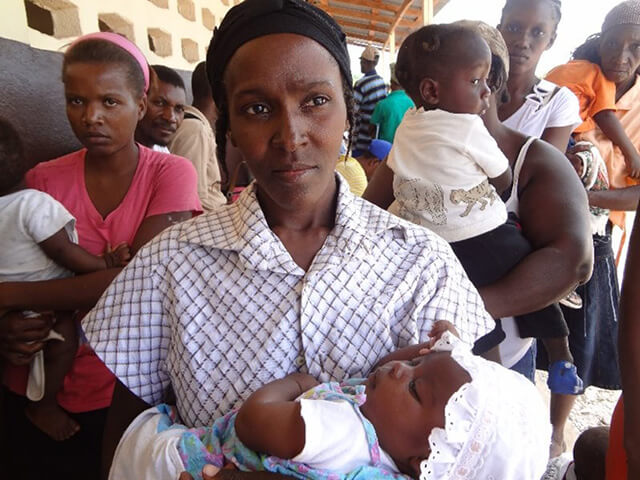 Haiti often brings thoughts of extreme poverty, tragedy, and a people stuck in hopelessness.  While these images are real, it is not all there is to Haiti…  we seek to focus on the amazingly resilient people with a vibrant culture of creativity, beauty, and possibility.  Most importantly, we believe Haitian voices must be the center of their stories—they have a strong desire to provide for themselves.  The Haitian leadership in Bondeau must be the leaders…  SFHP is the partner that comes alongside them in their dreams, challenges, and everyday life.  When you support the South Florida Haiti Project, you invest in Haitian leaders doing transformative work in education, community development, health, and sustainability.
The SFHP Strategic Plan was developed in 2017 then updated in 2022 has been the guide for living into the faithful journey alongside the people of Bondeau to bring their dreams for a better future into reality.
The relationship with Bondeau began in 2003 through donated land by Haitian Father Octave LaFontant followed by visits of Anita Thorstad (then with Food for the Poor) along with Father George Price of St. Gregory Episcopal Church in Florida.   St. Gregory's church fundraised for the lower school which was built by Food For The Poor in 2006 and opened in 2007.  South Florida Haiti Project was officially founded in 2009 as a coalition of Episcopal Churches, organizations and individuals committed to serving the people of Bondeau with education, clean water, food, and healthcare.  Over time, we have transitioned from just providing direct service for the community to engaging in and celebrating a full partnership with the people of Bondeau.  See a full historical timeline.  Much has been accomplished and much is still waiting to be done together!