Community Transformation Starts With Education
SFHP has provided quality education for over 3,500 students at Bon Samaritan School since our founding in 2009. Currently 380 students are enrolled in preschool through 13th grade. The curriculum includes core academic subjects as well as music and sports. Instruction occurs in Haitian Creole and French, and secondary students also take course work in English.
Knowing how to read, write, and do arithmetic can be the difference between an impoverished life and a thriving one. In Haiti, just 61% of people age 15 and over can read and write, meaning almost half of the population lacks access to skilled employment.
South Florida Haiti Project has made a strong commitment to education in Bondeau believing it is foundational. Together with our partners, we sponsor teacher salaries, teacher training, and operational expenses at Bon Samaritan Episcopal School for Primary Grades (Pre-K thru 8th) which helps keep tuition very low for the area's impoverished families. The Bondeau community relies on this school for the education that will help provide them with a bright future.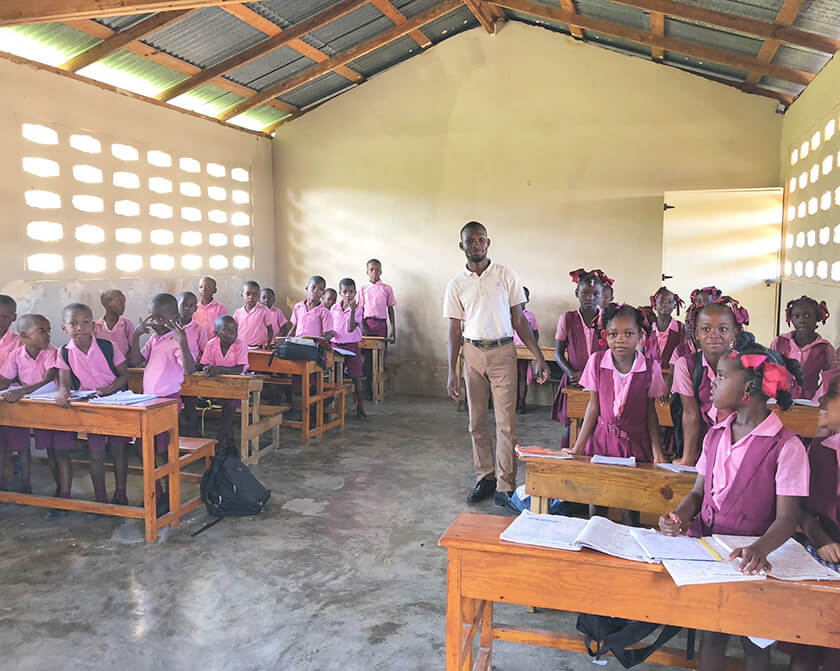 Bon Samaritan Secondary School
Bon Samaritan School has expanded from a Primary School by adding grades gradually since 2012 and since 2017 offer a complete Secondary School which can provide a high school diploma to Bondeau students!  This is a major accomplishment that was necessary to provide enough education for our students to become self-supporting economically through either employment or entrepreneurship.  
Bondeau is proud to have the only secondary school in the area.  It has gained a very positive reputation attracting the attention of the Haiti Ministry of Education with outstanding scores on the national exams.  The first class of 17 graduates in 2018 had 15 pass the national high school exam— an incredible accomplishment.  The past four years 100% of the graduates have passed the national high school exam! Only a few of the graduates are able to pursue higher education.  We have begun a conversation with the community about how we might support opportunities for college education.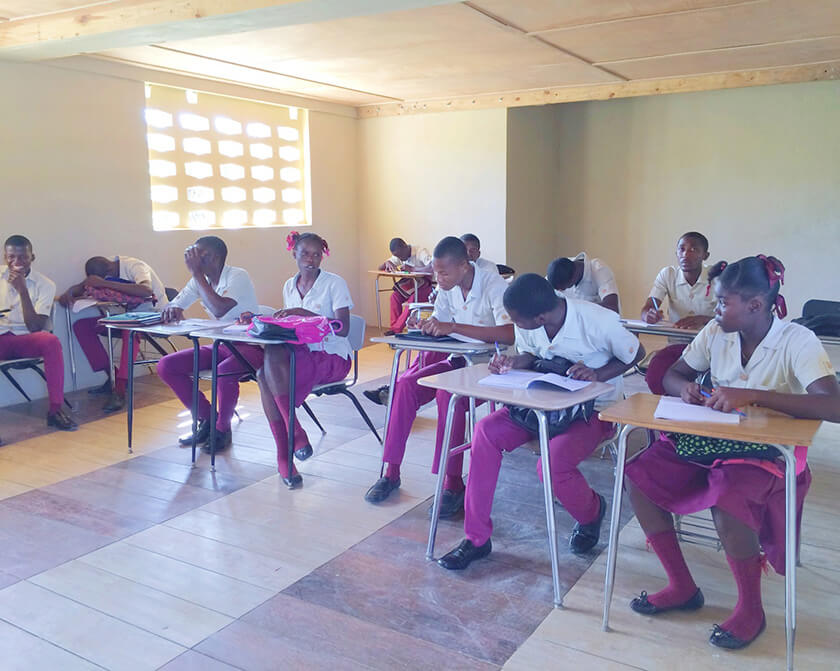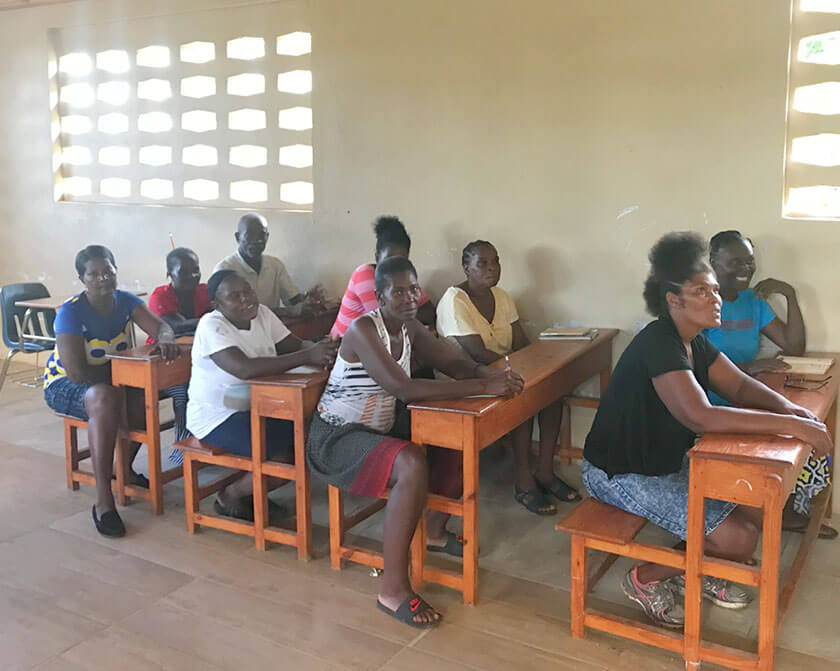 Palpable joy and pride of these adults is evident as many are learning to read and write for the first time in the Night School.
Night School for Adults and Teens
In October 2017, we received a five-year $20,000 grant to fund a Night School to provide basic literacy and educational training for older teens and adults in the Bondeau community. The Night School began with 24 students and has increased to over 30 in three classes. Our vision is to assess whether this school could expand in the future to offer vocational training to community members.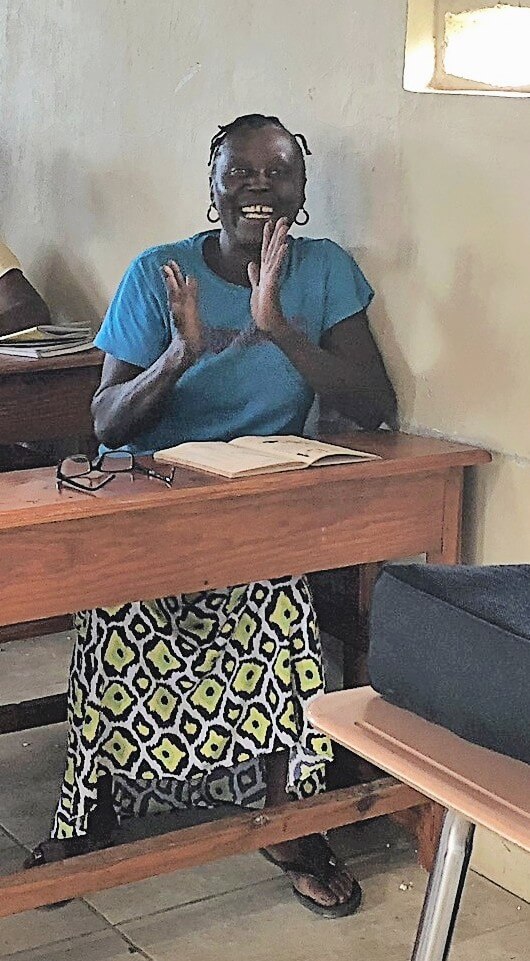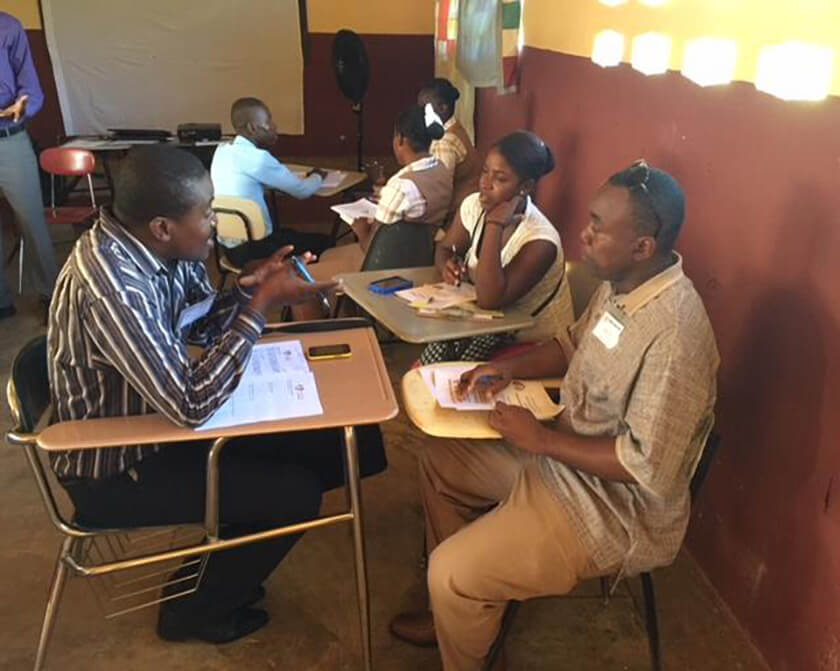 From 2016 to 2018, SFHP partnered with Dr. Diane Allerdyce Ph.D. and Mr. Dieunet Demosthene of Teaching By Heart for Haiti, a Florida-based teacher training curriculum developed especially for Haiti. Four trainings conducted for multiple days each in Haiti brought professional development opportunities to over 15 teachers and administrators of Bon Samaritan. All found it highly successful.