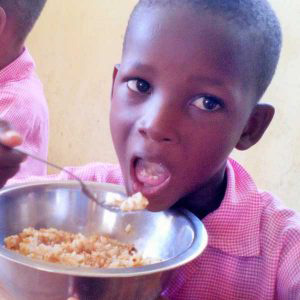 We are excited to create a connection with the Bon Samaritan students like we have never done before! This year's Food Packing is by way of Food Pairing, where school lunch sponsors will be paired with Bon Samaritan students.  300 sponsors—for 300 students.  The entire year's school lunch support is just $50/student!
We are SO grateful for amazing support through God's blessing…
ALL 300 children have been sponsored!!
Your interest is very appreciated
and your support is still very much needed for these 300 children in Bondeau, Haiti. 
Your donation makes it possible to continue support.
PLEASE CLICK the RED DONATE BUTTON